Shaping Institutional Trading Technology
For digital and traditional assets.
We unify the institutional trading lifecycle.
In the future, every type of asset from shares to real estate and art will be tokenized – requiring a new generation of financial technology.

That's why we at Wyden are bridging the gap between digital and traditional assets. Our one-stop technology platform leverages a single FIX API to enable traditional and crypto native clients to trade digital and traditional assets.

With our seamlessly integrated trading infrastructure we unify the entire institutional trading lifecycle for every type of asset, thus shaping institutional trading of tomorrow.

Andy Flury, CEO of Wyden
Based on Strong Foundations
Leadership & team
Initially having served only quant hedge funds, we became the global institutional leader in trading infrastructure for digital and traditional assets. We owe this to our dedicated team who drives our trading technology with passion and knows the needs of our buy-side and sell-side clients. We're happy to combine strong leadership, openness and extensive industry experience that defines our culture.
Meet The Team
Our investors
We're trusted by some of the most renowned investors from the digital and traditional asset space who truly believe in our vision. Powered by this backing, we continue to shape the industry by unifying the full trading lifecycle with our institutional-grade software solutions. Based on our strong foundations we help crypto & financial institutions to generate alpha and better serve their clients.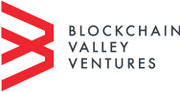 Working at Wyden
Our global team of crypto & financial experts, quantitative strategy developers and senior software engineers offers a high-paced environment and passionately works towards our vision. In addition, we provide up-to-date benefits like flexible working time and workplace models so you can enjoy your life at Wyden. Join us and shape the future of institutional trading.
What initially started with an end-to-end solution for quant hedge funds has grown to become the de facto technology leader for digital asset trading.
2022
AlgoTrader becomes Wyden to pursue a unified single-brand and -product strategy. The rebranding also reflects the company's strategic shift to focusing on banking clients that benefit from Wyden's end-to-end digital-asset trading and orchestration platform.
2020
Launch of WIRESWARM - a digital asset order and execution management platform for banks.
Series A capital raise led by a Global Tier 1 Bank, Blockchain Valley Ventures and investiere.ch
AlgoTrader named among Top 100 WealthTech Companies 2020.
2018
Launch of North American subsidiary AlgoTrader Inc.
Closing of a post-seed financing round lead by NeueCapital Partners.
2016
Release of AlgoTrader 3.0, representing a revolutionary milestone in the company history.
2014
In March the Swiss based AlgoTrader GmbH was founded in Zurich.
2021
AlgoTrader strengthens its Board of Directors with prominent FX banker Martin Wiedmann, former Global Head FX Sales at both UBS and Credit Suisse, who brings 30 years of experience in investment banking to the firm.
2019
Partnership with Swiss Core Banking System provider Avaloq.
Launch of Sinapore subsidiary AlgoTrader Pte. Ltd.
AlgoTrader named among Crypto Valley Top 50 companies & winner of the TradingTech Insight Awards North America in the category "Best Cloud-Based Trading Environment"
2017
Release of AlgoTrader 4.0 introducing the capability for automated cryptocurrency trading.
One of 5 winners of the Swisscom Startup Challenge.
2015
AlgoTrader GmbH expanded including a team of eight experts in the fields of quantitative trading strategies, highly-concurrent multi-threaded Java development and financial engineering.
Connect with us!
Get In Touch
Read our latest news and industry insights.
Learn More