AlgoTrader joins Swiss national fintech team.
Zurich – AlgoTrader is been selected from 150 Start Ups to be part of the Swiss National Fintech Team 2017 and will participate in a financing roadshow in New York.
The 10 selected entrepreneurs reflect the acceleration of the Swiss Fintech scene in the recent years and the impressive quality of its startups. They will join the intense journey taking place from September 10 – 16 in New York. The roadshow offers an accelerated learning curve and a solid network through exchanges with their peers in the team, as well as market exposure, feedback from investors and experts, and hands-on business development.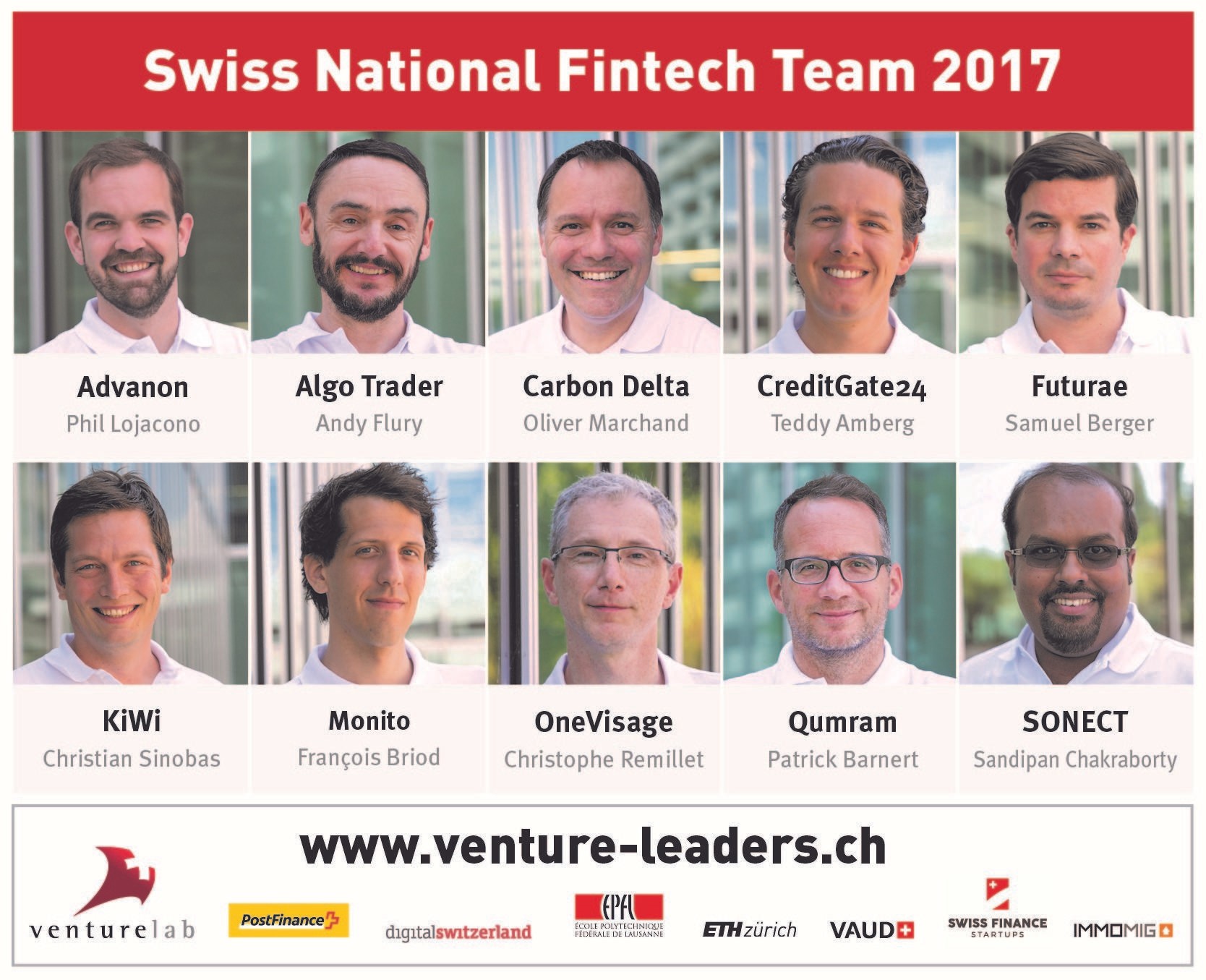 About AlgoTrader
AlgoTrader is the global leader in institutional trading technology for digital assets that covers the entire trade lifecycle from pre-trade risk checks to order generation, automated settlement and custody reconciliation – offering best-in-class infrastructure for financial institutions. By supporting direct market access, seamless custody and core banking integration as well as full trade lifecycle automation, the AlgoTrader platform streamlines digital assets trading. Developed by a team of trading system veterans and crypto asset experts, AlgoTrader offers integrated infrastructure solutions that meet the highest institutional needs. To learn more, visit www.algotrader.com.
For media inquiries contact media@algotrader.com.AlgoTrader